August 15, 2023 | Customs Bonds | Jason Palumbo
CARM Release 2 Update: Compliance Insights for Customs Brokers and Importers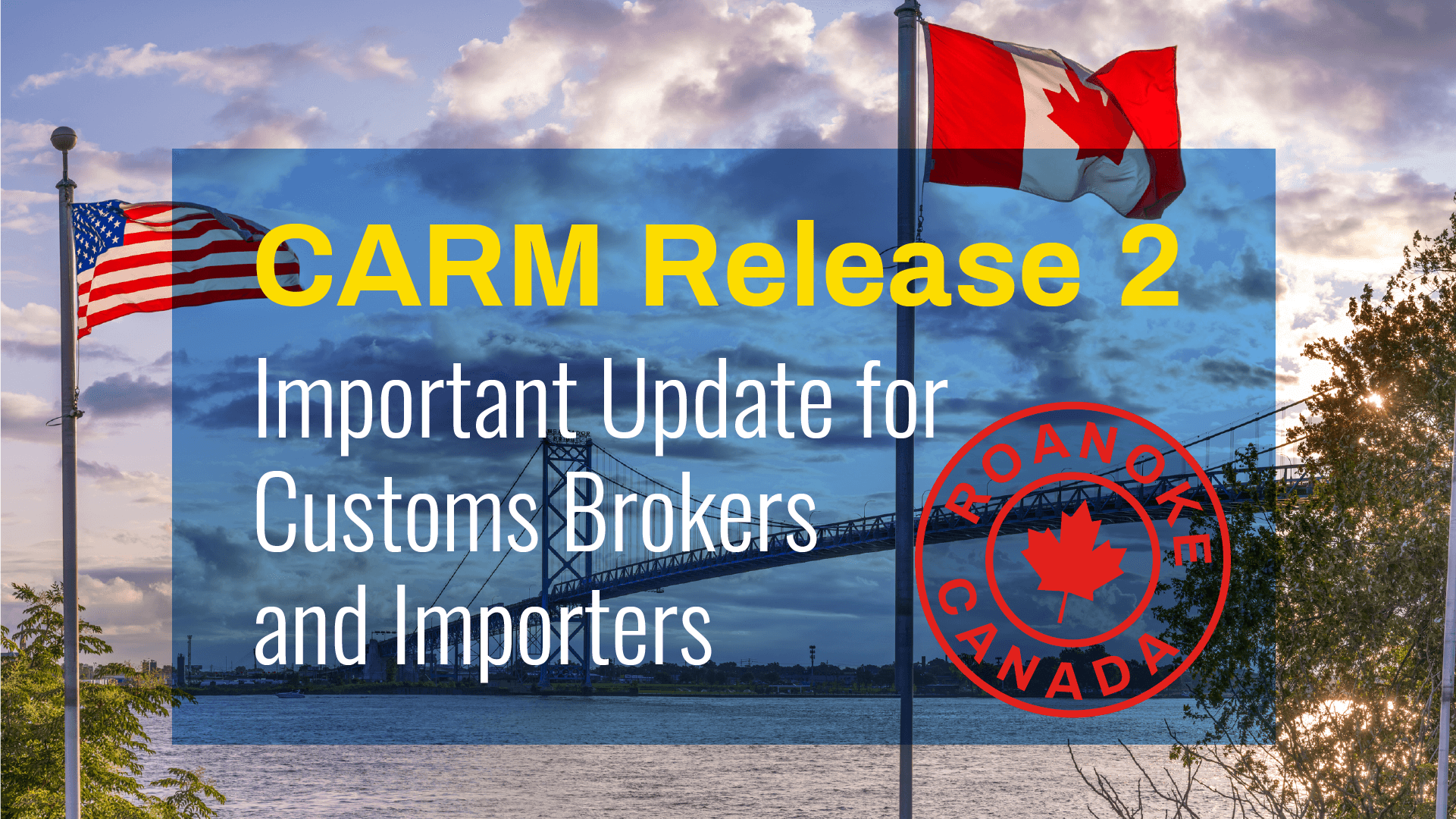 CARM Release 2 Important Update for Customs Brokers and Importers
On August 11, 2023, CBSA's CARM Engagement team released an important update on the next phase of the CARM project launch. Per their email to trade and logistics partners:
"In October 2023, the CARM Release 2 system will be available for selected industry partners who want to test their own internal systems, and for software service providers to continue to certify their software with CARM.
The proposed regulatory amendments continue on schedule with a planned coming-into-force date of May 2024, when CARM becomes the official system of record. Further enhancements are expected to become available in fall 2024. A forum will be established with key stakeholders to discuss implementation of this phased approach and application of regulations in support of CARM.
All commercial businesses who import goods into Canada need to register to the CARM Client Portal (CCP) before May 2024 to minimize border delays and benefit from the Release Prior to Payment (RPP) transition period.
Specifically, all importers who onboard the CCP prior to the coming-into-force date in May 2024 will be assigned RPP qualifying status for a 180-day transition period allowing them to adapt to this new model, while ensuring that border disruptions are mitigated. Commercial importers will still be able to obtain release prior to payment of duties and taxes during the transition period as they proceed to meet the requirement for financial security.
The CBSA is aware of the significant investment that CARM represents for industry and for the Government of Canada as a whole. Accordingly, we also wanted to take this opportunity to inform you that our intent is to publicly announce this latest CARM update via news release this week. At the same time, we will be posting more information on our website, which we encourage you to check out once available."
Don't Get Caught Waiting for Your Bond
As this most recent CARM announcement reinforces, the new regulations are slated to come into force in May 2024. Now is the time to prepare for R2 (CARM Release 2). In R2, the importer will be required to post its own financial security to participate in the Release Prior to Payment Program and will no longer be able to utilize their customs broker's bond to cover their entries. As all importers will secure their own surety bond to comply with the financial security requirement, we encourage importers to communicate with their customs brokers and make a definitive plan for when and how to obtain their own bond.
Based on the current number of bond providers, the relatively early stage of technology development around this process, and the large number of bonds that will be required to be in force at R2 launch, there is potential for significant delay in issuance. Importers are advised not to wait until the last minute to secure their bonds.
Roanoke's customs bond and technology experts are actively working with our customers to help make the enforcement launch of R2 as smooth as possible. We have developed our FastBond™ system to include a Canada portal for easy bond issuance. Our customers are already issuing D120 Canada customs bonds in the FastBondTM system, and they are praising the system's clean navigation and the ease of bond issuance.
For more details on CARM and the RPP process read our article Are You CARM Ready?. To learn more, visit our Customs Bond solution page or reach out to Glenn Patton, Managing Director – Roanoke Insurance Group Canada.