July 19, 2023 | Cargo Insurance
Security Risks In Today's Supply Chain: Expert Tips to Combat Theft and Fraud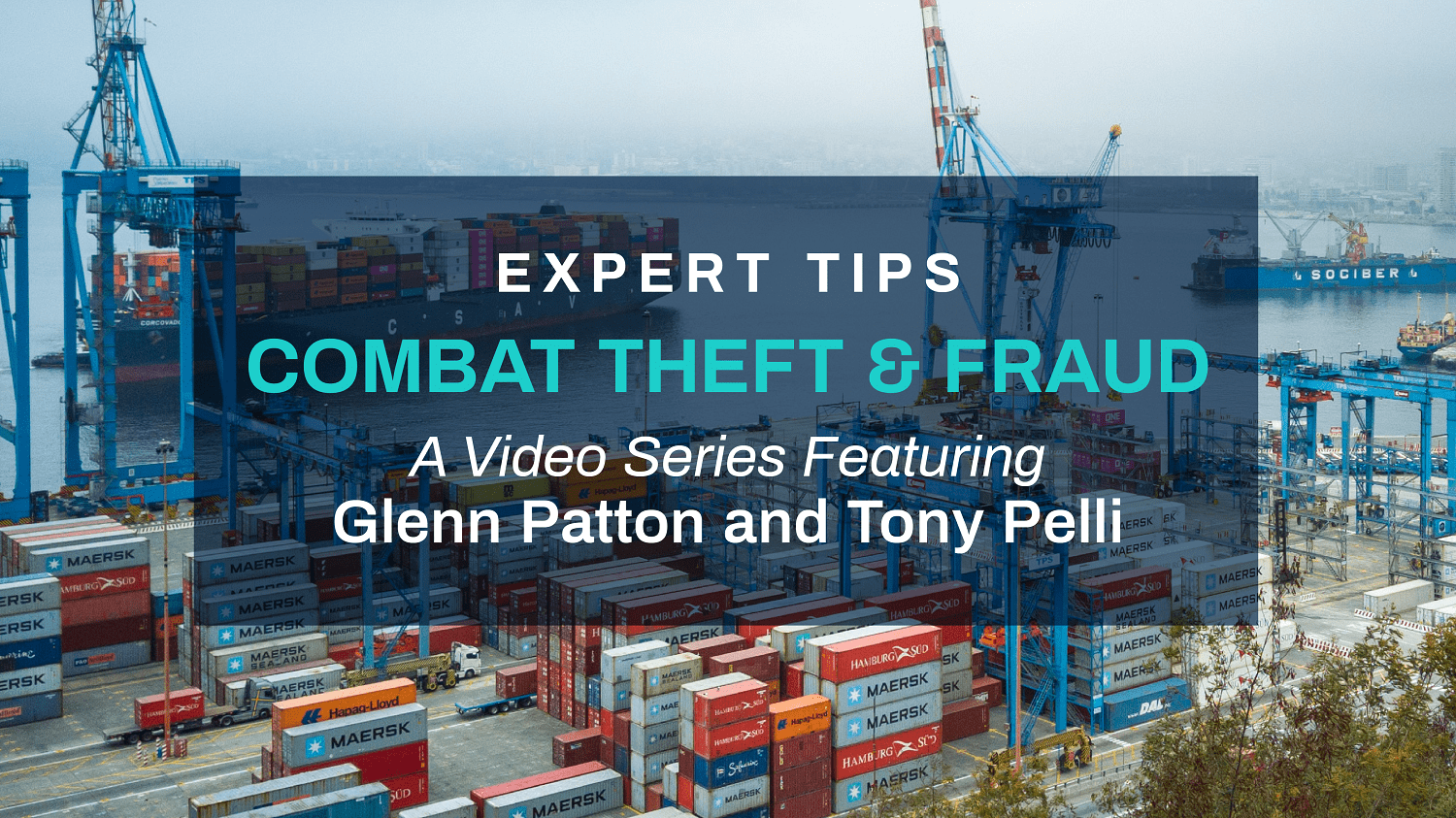 Glenn Patton, Managing Director for Roanoke Insurance Group Canada, sat with Tony Pelli of BSI Supply Chain Solutions to discuss supply chain risks and management strategies. From warehouse thefts to risks associated with transporting goods, there are many proactive checks that logistics service providers can implement to mitigate the impact of supply chain issues on their business. Below is a summary of some of the most concerning risks and tips for proactively addressing them.
RISK: WAREHOUSE THEFT
Although warehouse thefts were down slightly in 2022 compared to 2021 (29% to 26%), they continue to rank as the highest theft type, and the trend continues in 2023. In part, this is due to retailers, who overcompensated for some of the supply chain delays towards the end of 2021, and thus created an environment of congestion. With continued congestion at ports and multimodal hubs, freight sits longer, creating a greater theft risk.
Tips for Mitigating Theft of Cargo Stored Outside
As warehouse space becomes scarce, products are often stored outdoors in yards or unsecured parking lots. To reduce risks in such situations, consider the following tips:
Put seals on all containers that are in the yard.
Have a process for keeping track of the numbers on those seals.
Implement a daily yard check to inspect for signs of tampering.
Check perimeters and look for an intact fence line.
Park trailers as close to the building as possible, ideally under lighting and surveillance
Implement minimum security standards when working with warehouse distribution centers.
Watch the video below for more information about securing cargo stored outside against theft:
RISK: THEFT OF GOODS IN TRANSIT
Warehouse capacity shortage is a clear problem for the reasons stated above. However, theft of goods during transportation is also a concern. How can logistics companies and shippers prevent and minimize the risk of cargo theft while in transit?
Invest in robust carrier vetting.
Do not double-broker loads (you'll lose visibility and control).
Minimize truck stops, and when necessary, ensure they occur in only approved locations.
Consider adding door-open alarms for trailers carrying high-value freight.
Ensure loads have high-security seals that meet the ISO-17712 standard.
Train drivers on security awareness.
Invest in a GPS Freight Tracking system.
Make sure good protocols are in place if something does happen.
As a logistics service provider, it is crucial to ensure that trucks are constantly on the move. The fewer stops a truck needs to make while transporting goods, the lower the chances of theft.
The video below explores this topic in more detail:
VETTING CARRIERS & WAREHOUSES
Whether protecting against warehouse theft or theft of goods in transit, logistics service providers need to vet their carriers and warehouses. Here are some actions to consider when doing so:
Request a Certificate of Insurance
Review their DOT record
Ask about their security management plan, including whether they have a security policy and who is responsible for it
Although speed is king in logistics, sometimes offering a higher level of service and security can be equally important for customer retention and attracting new customers.
FICTITIOUS PICKUPS
Even when all else is closely monitored, fictitious carriers sometimes intervene in the process. While there are tools that logistics companies have in their back pocket for mitigating the risk of fictitious carriers, one of the best ways to address this threat is to pick up the old telephone. Making a direct call to the carrier, or the supposed carrier, can help identify those who use fake or fictitious carrier phone numbers, a common practice among scammers. Verifying the authenticity of the carrier can prevent fraudulent activities.
In addition, training staff who deal with carriers to look for suspicious signs and check the DOT record will also help mitigate these risks.
VETTING NEW CUSTOMERS
It's normal to think about vetting carriers rather than customers. It's also a useful tip to vet new shippers to protect yourself against fraud. Things like checking the Dunn & Bradstreet number, seeing how long a company has been in business, and validating the payment method are all helpful in determining whether or not to work with a new shipper. If a company is new, it may be wise to turn down the business or, at the very least, verify the address and tax ID number.
Logistics service providers and their shipper clients face persistent security challenges within the supply chain. Adopting a proactive strategy to mitigate these risks is a sound approach that can minimize incidents of theft and fraud and enhance client retention.
If you want to help your clients safeguard their financial interests in the event of a loss, call us today to learn how to implement a cargo insurance program. In addition, as Roanoke clients, you will have exclusive access to logistics operation assessments and support services offered by BSI.
Please get in touch with us at 1-800-ROANOKE (800-762-6653).
Disclaimer: This information is provided as a public service and for discussion of the subject in general. It is not to be construed as legal advice. Readers are urged to seek professional guidance from appropriate parties on all matters mentioned herein.