March 21, 2022 | Events | Kim Colby
Customs Bonds Trending Topics – Valuable Insights to Support your Success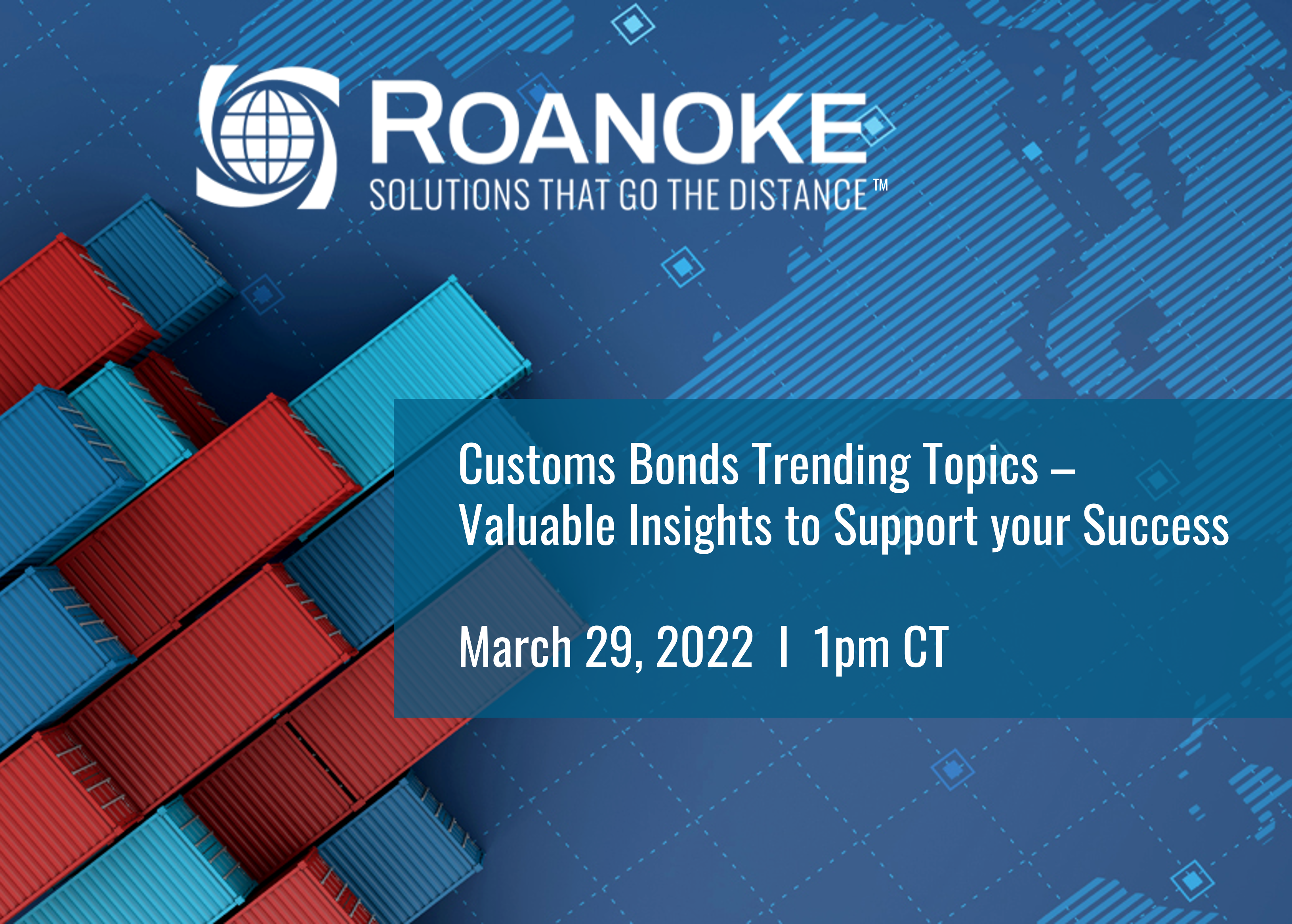 In the world of customs brokerage, the only constant is change, and these fresh challenges always keep things interesting! Let's get together and catch up on the issues that will help you successfully navigate the road ahead! Join our expert presenters Colleen Clarke, Jennifer Rome and Patrice Lafayette on March 29th at 1pm CDT for an in-depth webinar on Customs Bonds. This event is complimentary and is eligible for 1 CCS/MES/CES NEI credit.
Topics of conversation included in this webinar are:
Never-ending bond insufficiencies
Additional STB requests from CBP
CBP bond underwriting and loss type review
Significance of meeting CBP claims deadlines
And much, much more! Please register for this free learning opportunity now by clicking the button below and feel free to invite your colleagues.