May 13, 2021 | Events
Air Cargo 2021 – Register Today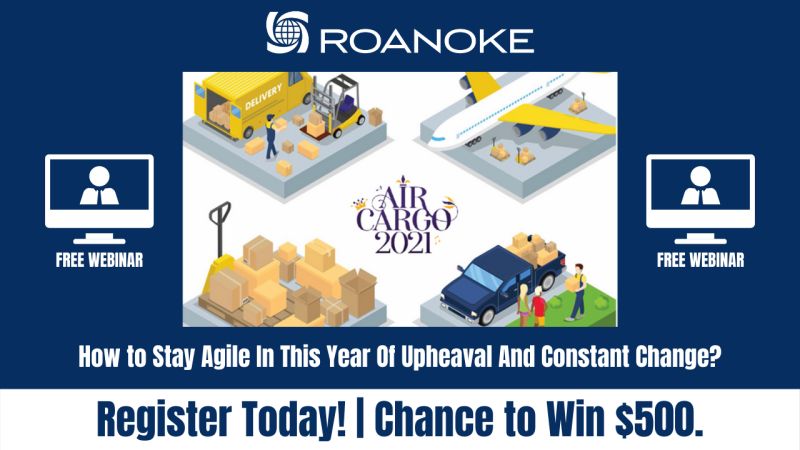 How can the Air Freight industry stay agile in this year of upheaval and constant change?
This is a question that's been on the minds of everyone this year. And, we believe this webinar will provide you with insights and ideas to tackle the situation.
Roanoke is proud to be a sponsor of this webinar. Use this link to register: http://ow.ly/Ar9X50ELg10
The FREE webinar features Jim Rice, Deputy Director at the Center for Transportation & Logistics, Supply Chain Exchange Program of the Massachusetts Institute of Technology and @Cathy Roberson, President of Logistics Trends & Insights.
If you're a freight forwarder, trucking company, or airport cargo provider you'll certainly want to attend. Those who attend are eligible to win a raffle prize of $500.
See you at the webinar?