November 29, 2022 | Industry Insights
2023 NCBFAA Scholarship & Application Announcement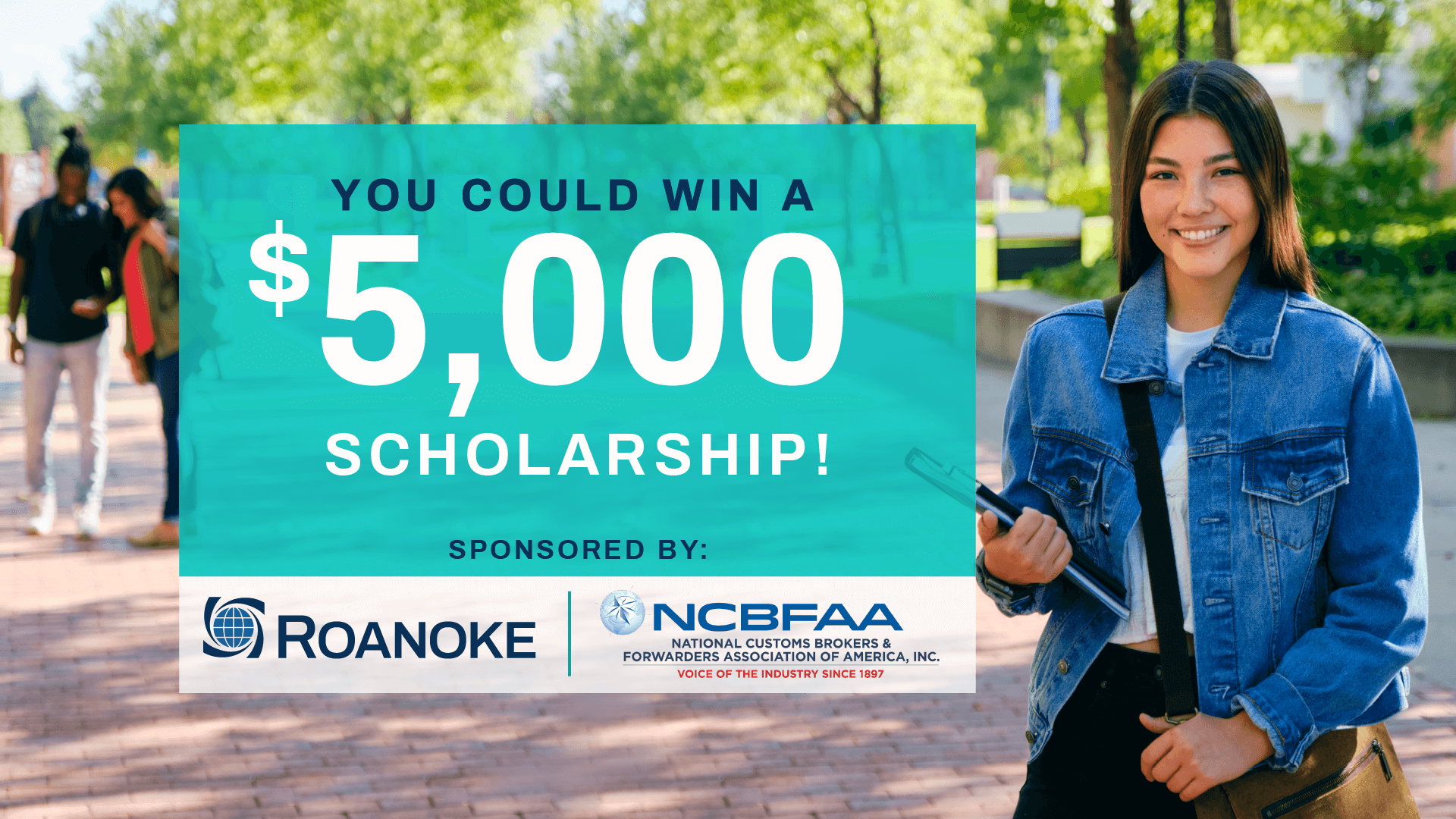 Roanoke Insurance Group is delighted to once again sponsor a $5,000 scholarship to students intending to join the trade industry. The National Customs Broker and Forwarder Association of America (NCBFAA) offers this $5,000 scholarship award yearly and will be presented to the winner at the NCBFAA annual conference in April 2023.
The topic for this year's scholarship will be "U.S. Trade Embargoes – Are They Effective Tools to Promote Change?"
This $5,000 Scholarship Award is available to any employee (or an employee's child) of an NCBFAA Regular member. High school seniors or undergraduate students at an accredited college or university, who intend to pursue a career in customs brokerage, freight forwarding or a related field, are eligible to enter.
To apply, simply request an application by e-mailing cgillis@ncbfaa.org. The completed application is due by February 28, 2023.